since 1996
Storage condominiums
THE STORAGE YOU OWN
BOAT, RV, MAN CAVE STORAGE • WAREHOUSES • AIRCRAFT HANGARS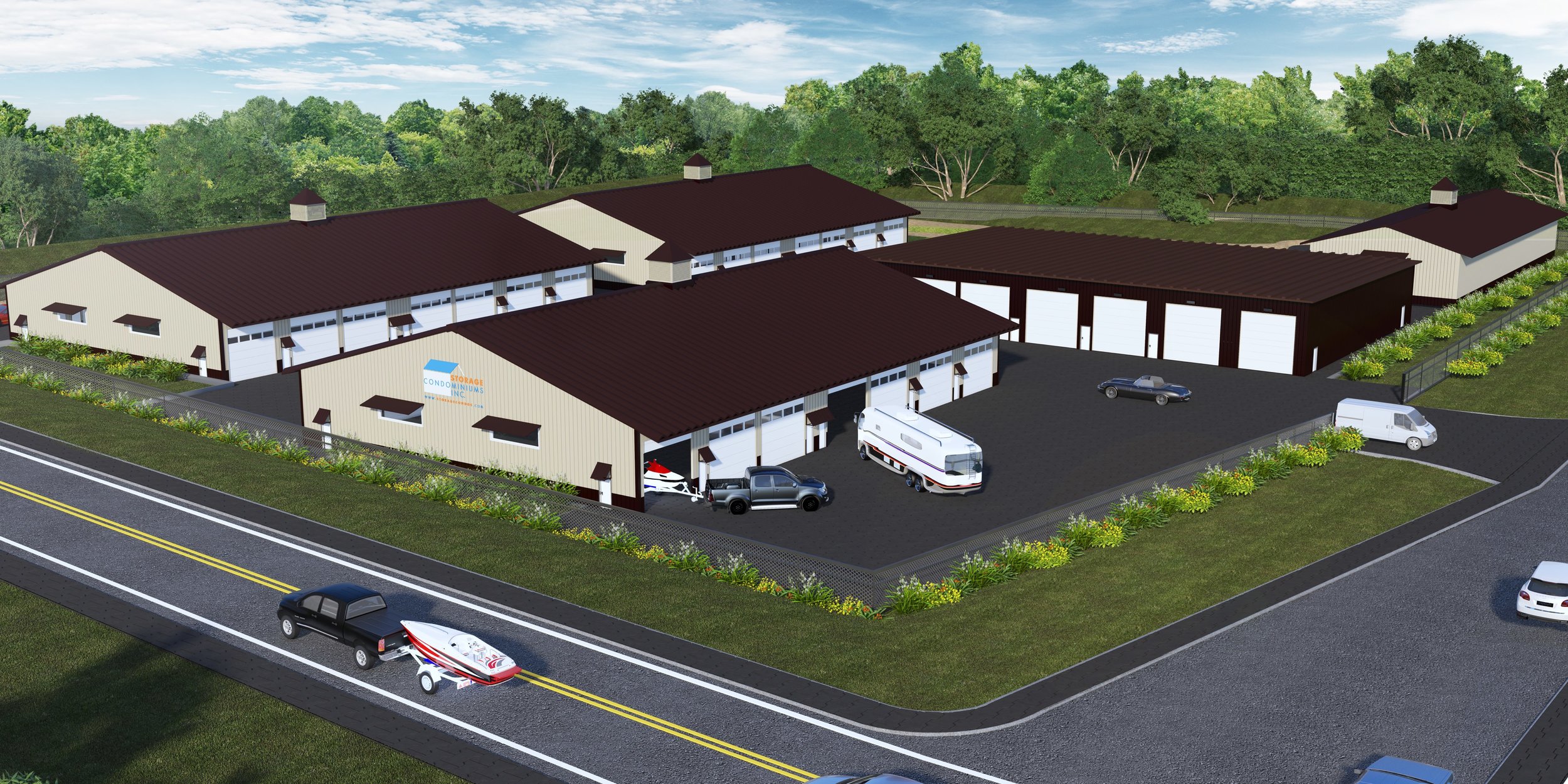 boat, RV, or man cave Storage
A home for that boat or RV that's been sitting outside, exposed to the weather or taking up too much space in your garage. Got a restoration or private collection? Why not give it a home in a dedicated space?
office & warehouse
If you're a small business owner, you understand the value of a convenient location with easy access and low maintenance. Our offices and warehouses provide exceptional build quality and can be customized to fit your needs.
aircraft hangars
A personal hangar offers peace of mind that your aircraft is protected from outdoor elements, birds, insects, and any curious personnel. Let us customize a hangar just for you and bring your dream hangar to life.
About Us
Over the past 23 years we have committed ourselves to designing, engineering, and constructing our facilities to exact standards and specifications that allow flexibility and ease of use. High ceilings, large garage doors and wide paved access are just some of the unique features of our facilities. The construction, maintenance and security are all taken care of for you.
As a result of StorageCondos' success we have designed a comprehensive consulting package to assist individual developers who express interest in our unique concept. The storage industry is rapidly growing and for those who have an eye to the future – ownership is the answer.
Locations
Dave Winters and the team at StorageCondos are committed to offering the "Premier Storage Space" in different communities throughout Ohio and the Midwest. Each facility has a premier, upscale atmosphere and is created with the owner in mind.